December 18, 2005 4:37 pm

The Beatles – "Oh! Darling"
We made lots of cookies last night. Lots of them.
Here is Callie, cutting out cookies.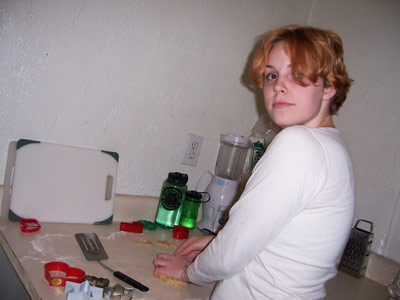 Paul and Daniel are giggling at something. Daniel falls over.
The cookies come out of the oven, just the right shade of golden brown.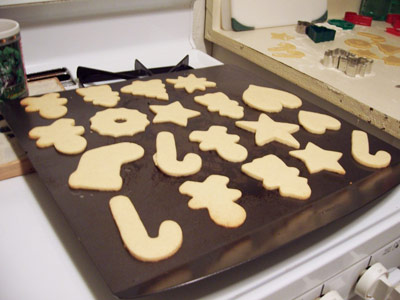 Callie and Paul decorate cookies together.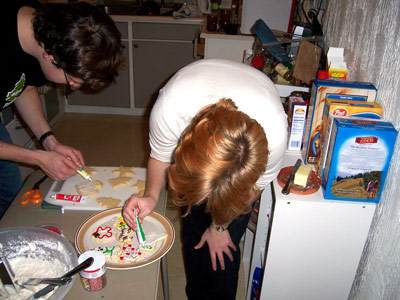 I was apparently concentrating really, really hard on that cookie.
I had pretty good luck decorating the stars. The other shapes, not so much.
So many cookies!
It was lots of fun. While the dough was chilling in the refrigerator, we watched "Me, You and Everyone We Know" which is another movie based in Portland that is very good. I loved the little girl with the dowry. OMG. Great.