October 31, 2008 4:56 pm
In honor of Halloween, I would like to present you with a video I helped create in college. It is entitled Karate Zombie, and I know I posted it here forever ago, but it is awesome.
Make sure to have your sound on – I did the majority of the audio editing of the sound effects. Right-clicking and saving-as is probably your best bet, as the dimensions of the video itself are pretty small but if you save it, you can resize it to see things better.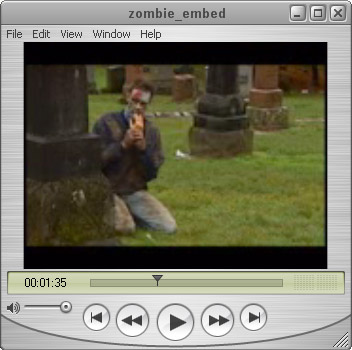 Happy Halloween!
File Under: General