October 14, 2008 6:47 pm
I found these at Ross this weekend and I totally love them: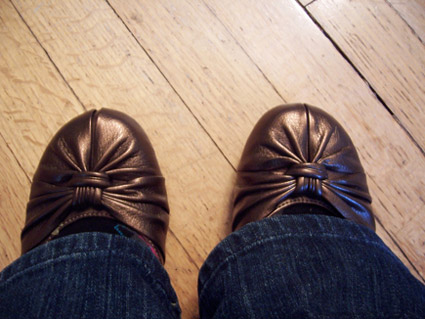 They're bronze ballet flats by Seychelles. I tried to find them online so I could link to them, but Zappos didn't know what I was talking about and I went through 30+ pages of search results on some other site with no luck, so I am resigned to assume they are not available online. Sad.
I've been slowly but surely updating my wardrobe to look a little less "schlubby 8th grader" and a little more "I work in an office where I see other people on a daily basis." I have started with earrings, scarves, and cute shoes and it seems to be going well so far.
File Under: General