December 11, 2005 3:15 pm

Weird Al – "All About The Pentiums"
Daniel's sister Heidi was kind enough to send us a Christmas tree this year, knowing we probably wouldn't get one. The following is a series of photos detailing the putting up of our tree.
01. The package: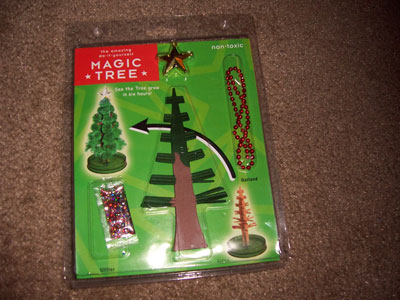 02. The bare tree: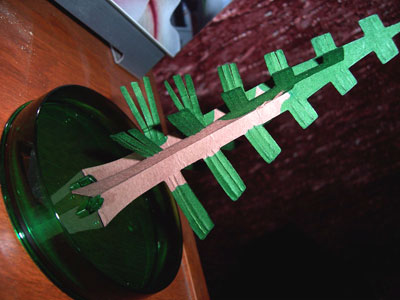 03. Pre-decorating:

04. The solution:

05. The fluffy tree:

06. Tree with glitter: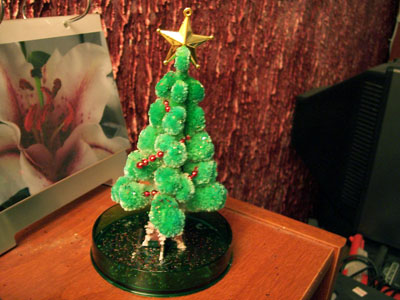 Thanks, Heidi. I love these things!
File Under: General